18 Months – SIXTH Grade
Our Programs
Since the Montessori method is based on developmental phases, the children are grouped accordingly in classes that cover a three-four year age span. This is similar to family and social life. 
18 Months – 3 Years
Toddler Program
Provide a secure and nurturing environment
Language and motor development
Self-help skills
Trust in relationships
Moultrie Montessori Toddler Program
During the period from birth to age 3, a child's brain develops more rapidly than at any other time, and more learning takes place than at any other stage of development. At this stage, a child absorbs large amounts of information from the environment through observation and experiences.
Imagine your 18-month-old joyfully dressing himself and putting on his shoes, your 2-year-old preparing her own snack. This is the power of Montessori at work in the lives of young children.
The aims of the Moultrie Montessori School toddler program are to assist and nurture children as they fulfill the basic human tasks of trust in relationships, self-help skills, self-control, and language and motor development.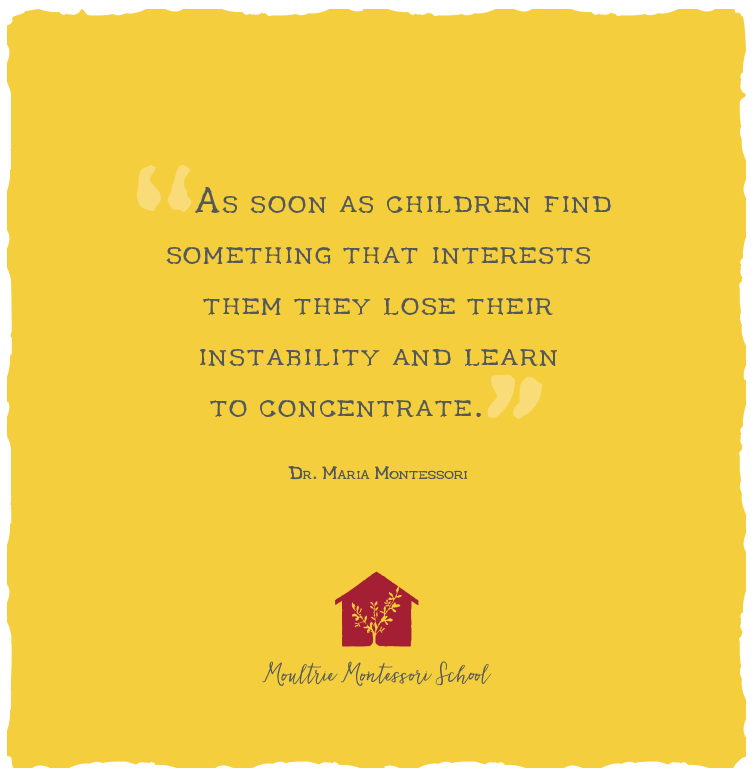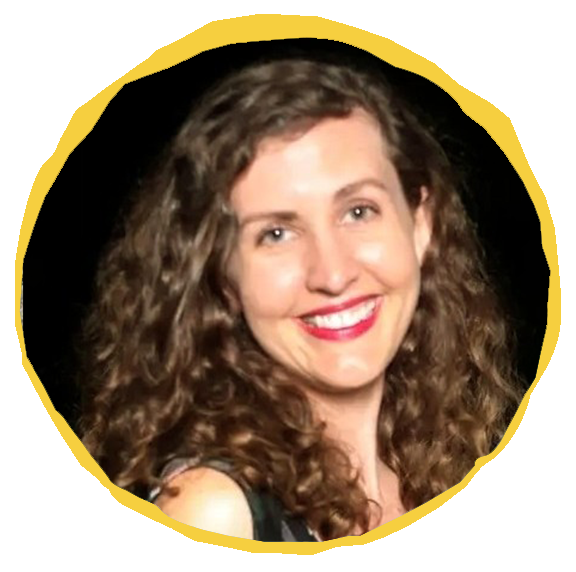 Ms. Caitlin McClusky,
Toddler Class Teacher
Pride and Joy in Independence
A phrase we hear daily in the toddler environment is, 'I did it myself!'  It's one of our favorite things to witness at Moultrie Montessori School! The children have so much pride and joy in their independence. Often times children will work on one piece of material repeatedly until they have mastered it and then move on to the next challenging task. This is when their attention span and concentration levels begin to flourish.
3 Years – 6 years
Primary Program
Develop building blocks for learning

Concentration

Coordination

Independence

Order
Moultrie Montessori Primary Program
The primary goal of the child through age six is functional independence. So, they are given many opportunities to do things for themselves. Once they have been given a lesson, they may practice on their own as much as they like.
This develops independence, self-esteem, and a growing sense of who they are and their place in the world.
The Moultrie Montessori School Primary Program encourages children to explore and discover, collaborate with peers, and to take ownership of their learning. The Montessori Method promotes self-confidence, independent thought and action, and critical thinking, while fostering social-emotional and intellectual growth.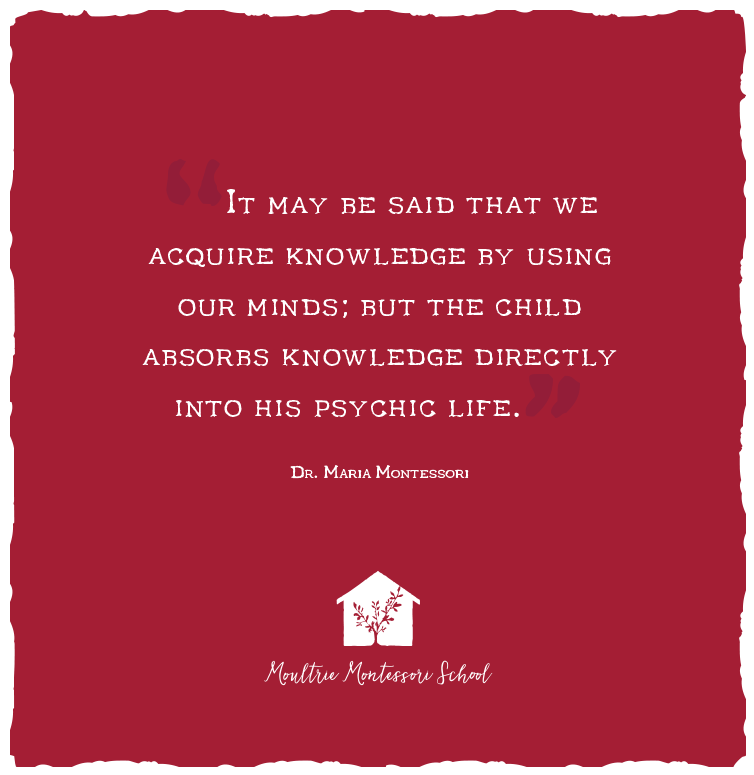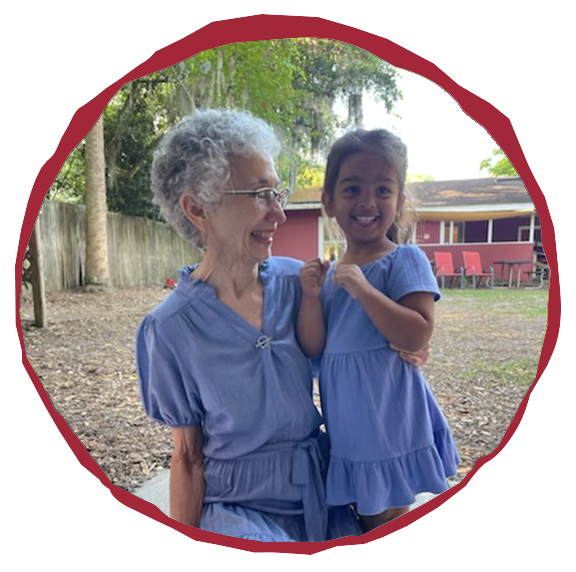 Ms. Jeannie Buskirk,
Founder and Primary Class Teacher
What Sets Our Classroom Apart
"I love everything about Montessori! It looks at education from the perspective of human development and what is needed to become a strong, contributing member of society. I think the most noticeable thing about Montessori classrooms is that they are active and busy and simultaneously peaceful. Children are engaged with their environment. They are working to develop themselves. This creates contentment and openness to others."
– Jeannie Buskirk, Founder and Primary Class Teacher
6 Years – 12 years
Elementary Program
Further develop concentration, coordination, independence, order

Academic excellence

Creative thinking

Global understanding

Universal values

Community service
Moultrie Montessori Elementary Program
Children six through twelve are working towards intellectual independence.
They want to know everything about the world and wonder about big questions such as, "How did the world begin?"
They are given the opportunity to explore various topics through research, as well as delving deeper into geometry, mathematics, history, and culture.
Older children are seen as role models within the community. They support the growth and development of younger children through socialization, assisting with new work, or teaching skills they have mastered themselves.
Within this supportive, inclusive community, children work through the curriculum at their own pace, accelerating during some tasks or taking additional time with others.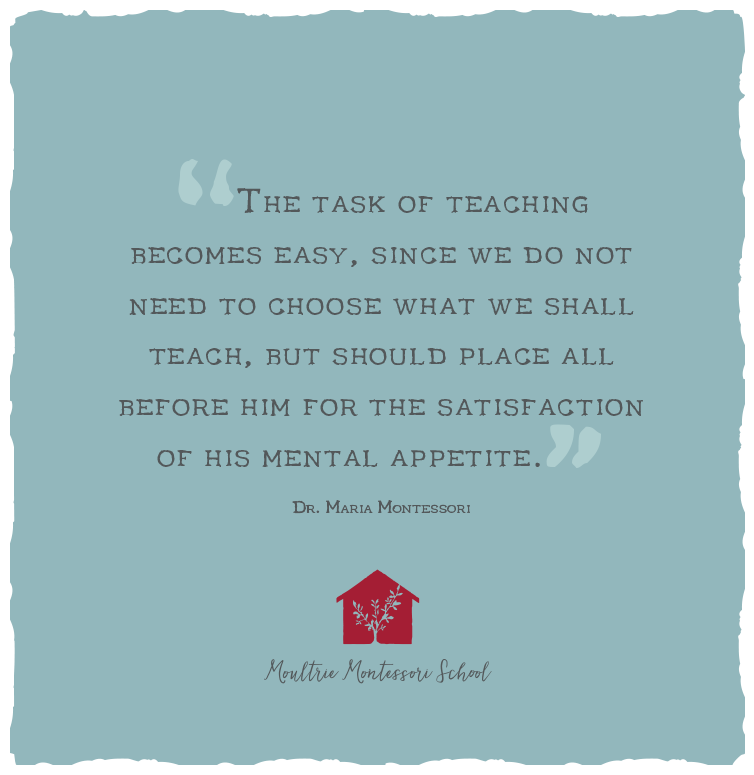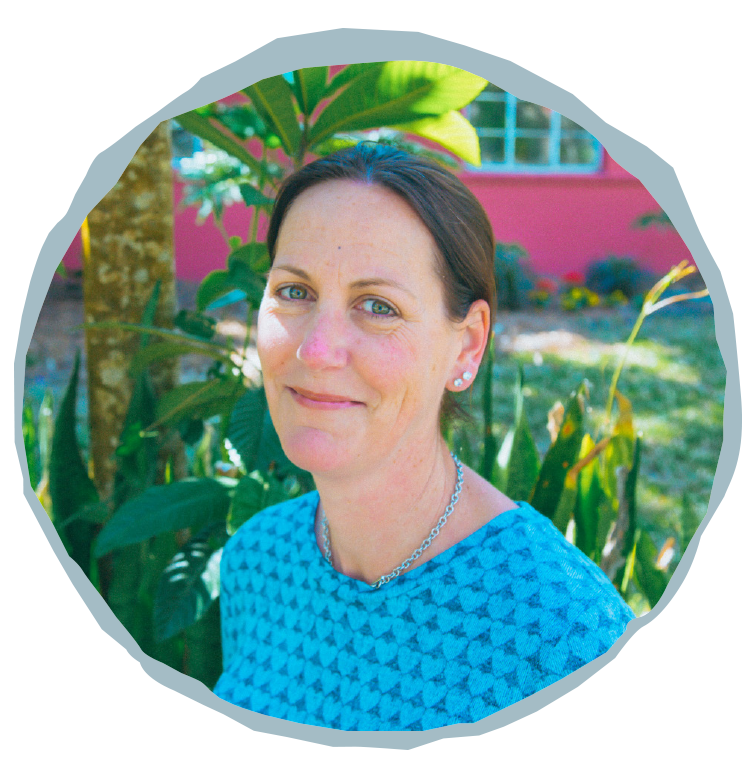 Ms. Lisa Glocke,
Elementary Class Teacher
Cosmic Education and Accomplishment
"Cosmic Education is intrinsic to the development of the elementary child. It  very exciting to observe each child's interest, and follow the child! In Elementary, children love to work on 'big projects.' These projects grow independently from the children's own interests, and are fueled by hard work, excitement, and the knowledge that accomplishment feels great!"
– Lisa Glocke, Elementary Class Teacher
"It is necessary, then, to give the child the possibility of developing according to the laws of his nature, so that he can become strong, and, having become strong, can do even more than we dared hope for him."
– Dr. Maria Montessori
"The task of teaching becomes easy, since we do not need to choose what we shall teach, but should place all before him for the satisfaction of his mental appetite."
– Dr. Maria Montessori
"The essential thing is for a task to arouse such an interest that it engages the child's whole personality."
– Dr. Maria Montessori
Get In Touch
Location: 37 South Dixie Highway St. Augustine, FL 32084
Telephone: (904) 826-0216
Email: jeannie@moultriemontessori.com 
School Hours: M-F: 8:10am – 2:30pm
Aftercare: 2:30–5pm